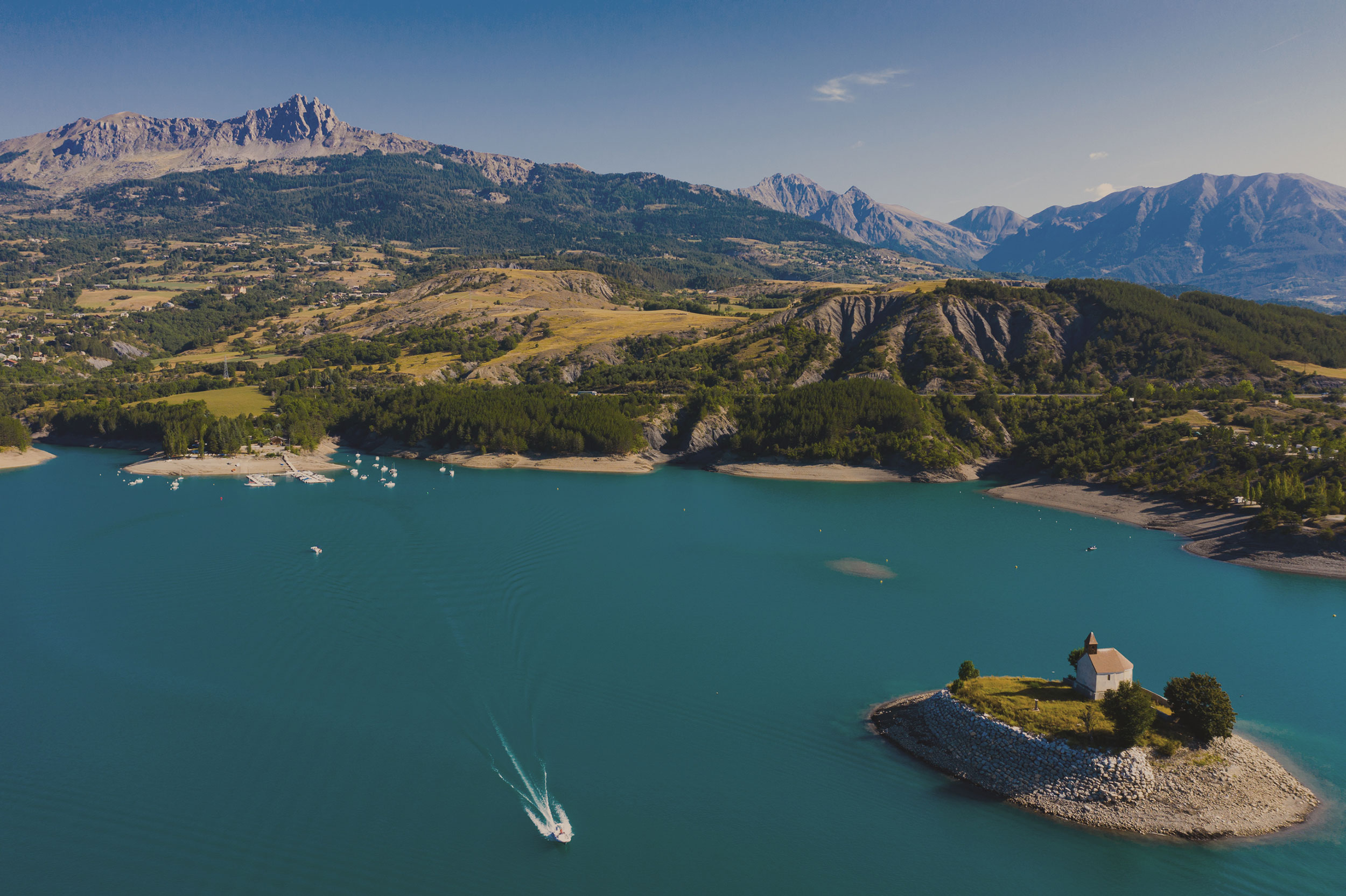 Contact and
access
Serre-Ponçon lake and the Houseboats on the Lake are near Embrun and Gap, and are easily reached from Grenoble, Lyon and Marseille, for fresh air just a few hours from your home. You can reach Hautes-Alpes by train, car or boat.
+33 6 58 52 35 64
How to get there?
BY BOAT
Get off at the Paillote du Lac pier:
Departing from Embrun, book your shuttle from Embrun lake with Out Emotion: www.outemotion.com (in French only)
Departing from Savines Le Lac, book your cruise with Sud Escapades www.sudescapades.com (in French only)
Departing from Saint-Michel bay, please contact us for information
By car
Departing from Marseille (215 km, approx. 2'20") – via the A51 motorway, heading towards Tallard.
Departing from Lyon (246 km, approx. 3'20") – heading towards Gap, then Briançon.
At Serre-Ponçon lake: follow directions to Savines-le-Lac, then Le Sauze-du-Lac. Above Foreston Bay, take the road leading down to the Paillote du Lac – Les Toues Cabanées du Lac
---
Foreston Bay, 05200 Le Sauze du Lac
43°21'13.4 N 5°30'25.9 E
Book
Stay in a converted sand barge
How about coming to recharge your batteries in a houseboat moored by the beach? These floating barges have been converted into houseboats with all land-lubber mod cons for a holiday at a slow pace. Anchored in Foreston Bay, on the beautiful blue waters of Serre-Ponçon lake, the Houseboats on the Lake form a distinctive base camp from which to explore Hautes-Alpes.
Book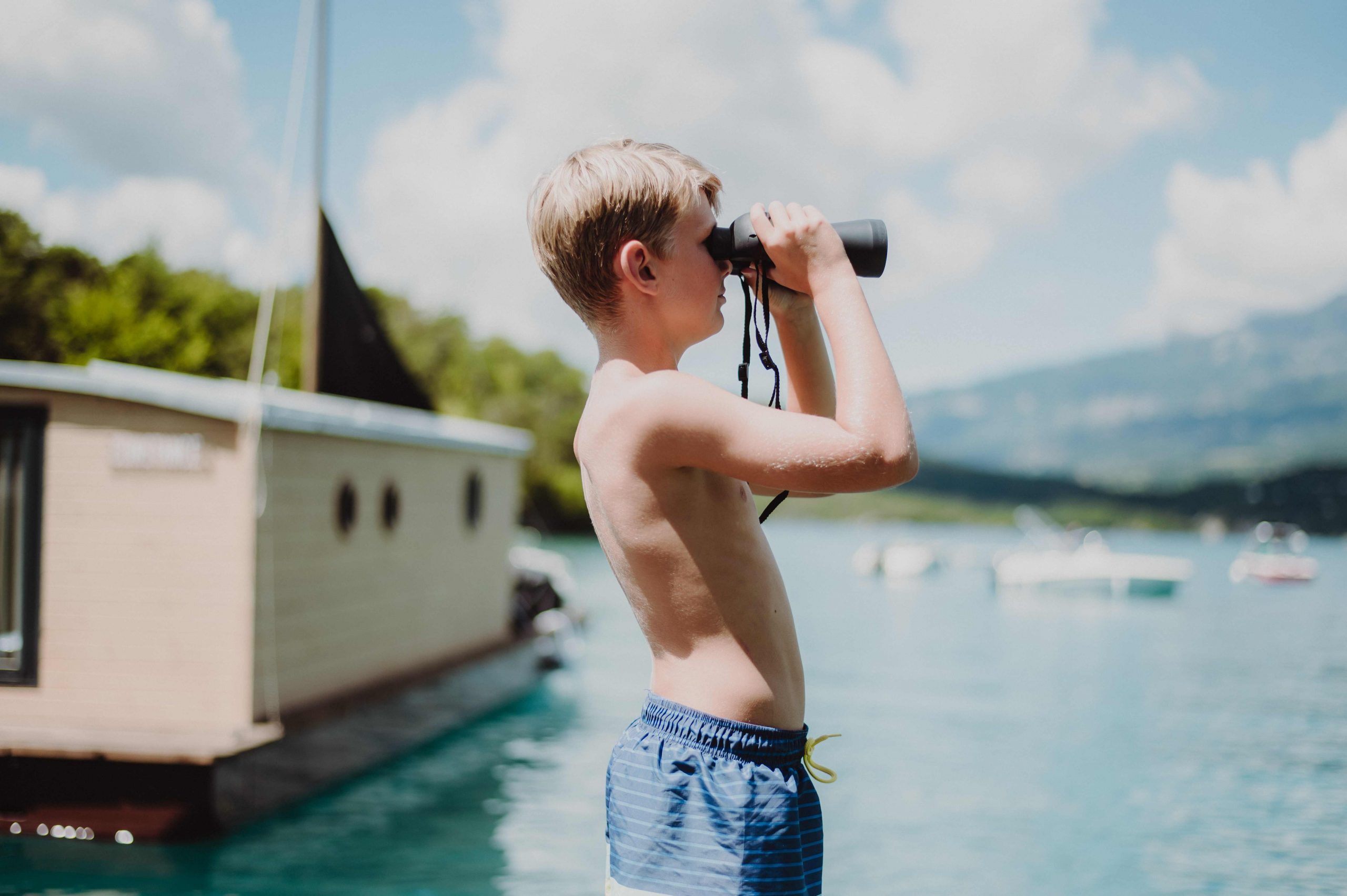 SLOW TOURISM
ECO-LABELLED
SECURE BOOKING
RESTAURANT & BEACH ON SITE
FULLY EQUIPPED
UNLIMITED ACCESS TO SERRE-PONÇON LAKE