Maidens in hats, curiosity of Serre-Ponçon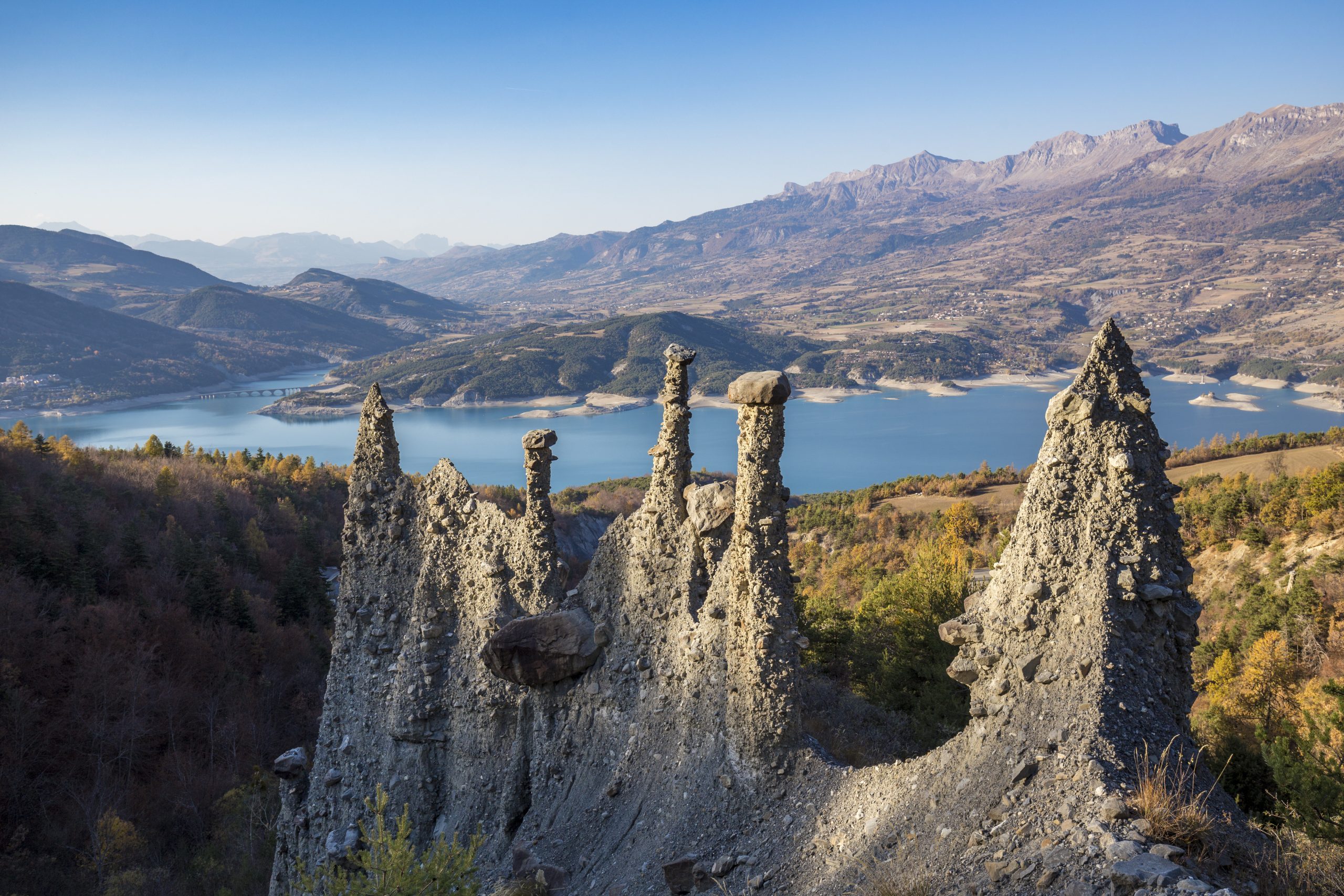 If you love a slow holiday pace and staying in an offbeat converted sand barge, you're an adventurous spirit. Here is the second curiosity worth a visit in the vicinity of Serre-Ponçon lake.
Surprising geological formations
Just five minutes from your houseboat, between Pontis and Le Sauze-du-Lac, there's a set of curious columns of rock topped with slabs of stone, dubbed "Demoiselles coiffées" (maidens in hats) by the locals. A nature trail leads to these natural sculptures from the roadside, with viewing platforms at regular intervals and information panels explaining about these fascinating geological formations.
Practical details: Easy for families. The 200-metre trail has been well laid out. Duration: 45-minute round trip (including time exploring the site)
How to get there: 5 minutes from the road, or 3 km on foot, from your houseboat. On the D954, on the way to Le Sauze-du-Lac.
Factsheet
On the D954, on the way to Le Sauze-du-Lac.
44.494038, 6.341817