A day at the Spa Les Bains de La Robéyère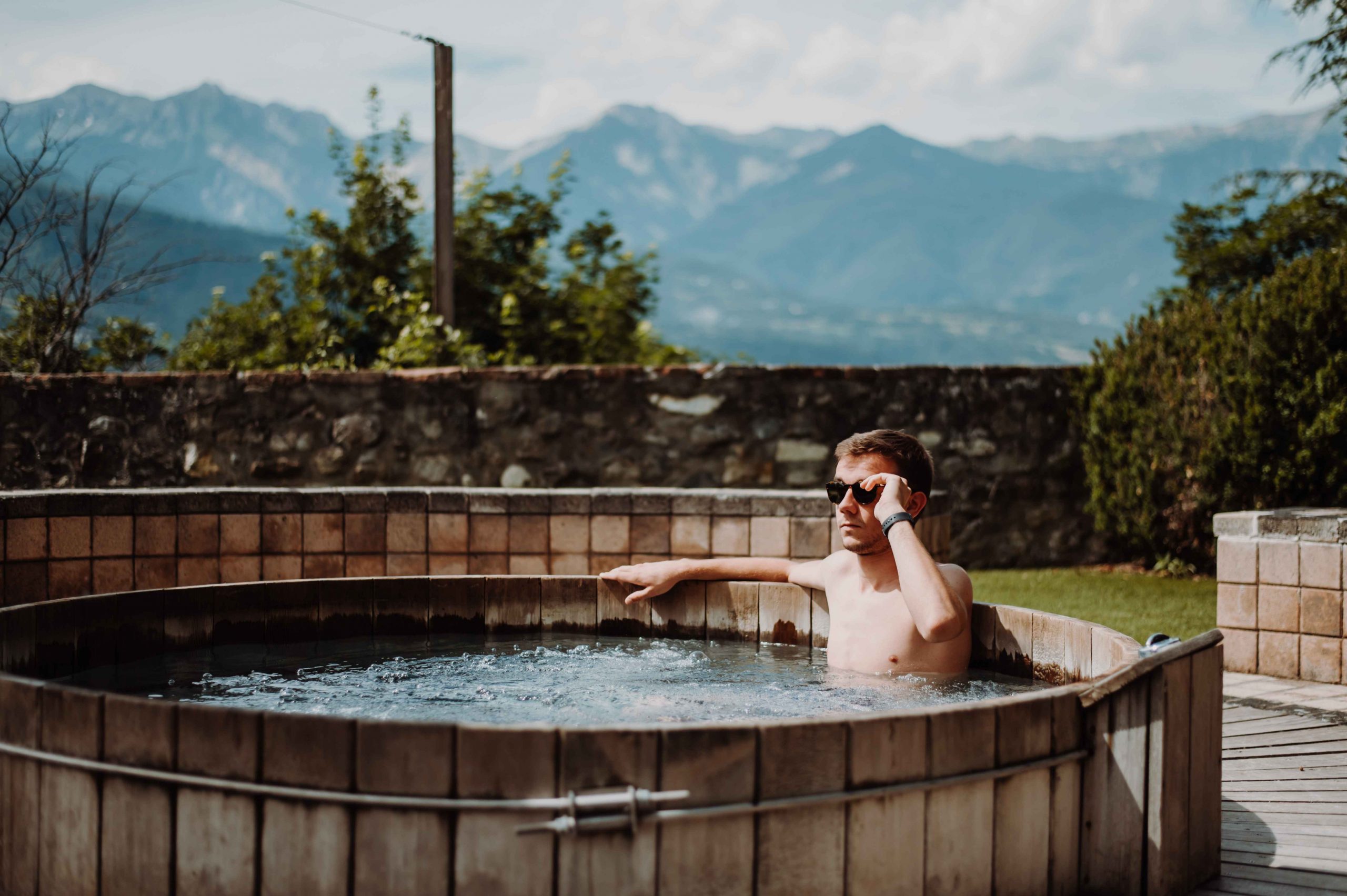 As an extra excursion during your getaway, treat yourself to a day of pampering. Just outside Embrun, the spa Les Bains de La Robéyère can pamper you from tip to toe.
At Les Bains de La Robéyère, the spa of the 4-star Hotel-Restaurant La Robéyère, time stands still. After exploring the town of Embrun, why not take a break in this 18th-century mansion with a homely feel?
The spa, ideal for chilling and getting a makeover
Book some TLC to gain access to the spa, with an indoor heated pool, Turkish steam bath, sauna and Scandinavian outdoor hot tub. Round off the sensory experience with a sunbathing session in the spa garden admiring some of the most beautiful peaks in Hautes-Alpes.
Take the sensory experience further with face care, modelling, massages, body wraps, available as individual care or as a ritual.
How to get to Les Bains de La Robéyère: just a 20-minute drive from your houseboat, the spa is located just outside Embrun.
Factsheet
Les Bains de la Robéyère
Quartier La Robéyère
05200 EMBRUN
contact@larobeyere.com
Horaires
Monday: 9h30 - 20h00
Tuesday: 9h30 - 20h00
wednesday: 9h30 - 20h00
Thursday: 9h30 - 20h00
Friday: 9h30 - 20h00
Saturday: 9h30 - 20h00
Sunday: 9h30 - 20h00
Book